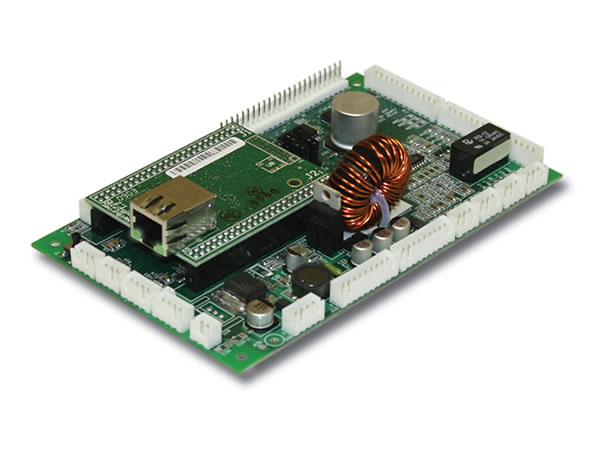 The System Environmental Monitor (SEM) is a stand-alone small-form-factor PCB module utilized to monitor and control the enclosure's operating environment. It can be installed anywhere in of your enclosure with sensors strategically placed in support of your application.
The SEM is an internet accessible network-based enabled product. It supports the HTTP and SNMP protocols, and is compatible with many popular web browsers. Communication with the SEM is accomplished through its onboard fast Ethernet port and is supplied with a setup utility to easily configure your system and to change operating parameters.
The SEM can monitor internal temperatures, input and output voltages, fan speeds and a variety of customer-defined I/O. When operating parameters are exceeded, the SEM can reset or powered down the system, sound an audio alarm, and change fan speeds (increase, decrease or turned off). The SEM can also be configured to take other user-definable corrective actions.
The SEM is a dynamic product and highly customizable. Specialized features can be added and the scope of the module expanded in support of custom applications. Contact NIS for more information.