EMBEDDED COMPUTERS
The 2000 Series consists of a portfolio of embedded computer product reference designs suited for all standard board form factors on the market today. The Class 2000 consist of fan-cooled enclosures while the Class 2100 consist of sealed, conduction cooled enclosures. Both Classes support highly rugged and MIL spec applications required by the defense/aerospace markets as well as commercial/industrial applications such as railway, public safety/first responder vehicles and outdoor installations requiring a waterproof design.
Two classes of product are provided and are classified by the type of cooling technology utilized. A variety of standard products exist that can be further customized.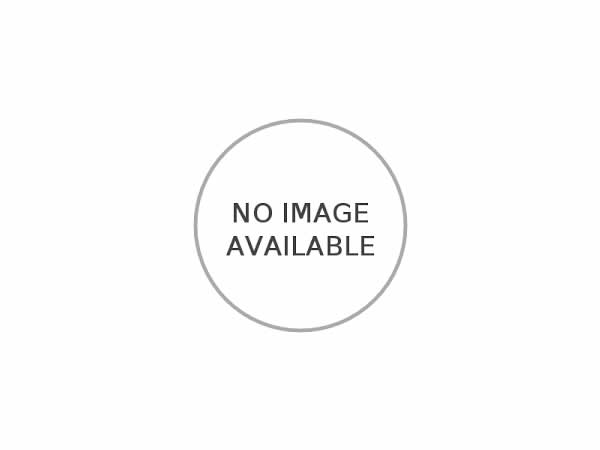 Class 2000
Convection Cooled Rugged Embedded Computers
Construction:
Machined aluminum (aerospace grade 6061-T6) housing with formed sheet metal (aluminum 5032-H32) internal structures and brackets
Carbon fiber, composites and advanced materials optional and used as necessary
Chemical film per MIL-C-5541, Class 3, Gold Color (standard)
Customer defined painting and silk screen or engraving
Fan (convection) cooled or fan-less conduction cooled designs
Features:
Scalable designs that can increase in size for additional boards used. (e.g. EBX, EPIC and Com Express Boards)
Removable and customizable front I/O panels
Extensive use of captive hardware
Cleanable air filters on all air intakes (where applicable)
Hard mount, cold plate, ARINC shock tray and custom mounting
Host Board Types:
PC/104 Family – 1 to 4 boards in height

PC/104
PC/104-Plus (PC/104+)
PCI/104
PCI/104-Express (PCIe/104)

EBX (Embedded Board eXpandable)
EPIC (Embedded Platform for Industrial Computing)
COM Express (Computer-on-module)
Motherboard family

ATX
Micro-ATX
Mini-ITX
Nano-ITX
Pico-ITX
SSI CEB (Server)
SSI EEB (Server)
SSI MEB (Server)

Intel® NUC
BioDigitalPC®
When a traditional ATR is not the perfect fit, the Model 2170 can be selected to house single or multiple boards with or with a backplane. All Eurocard backplanes and boards supported:

CompactPCI (cPCI)
VME and VME64x (ANSI/VITA 1.1-1997)
VXS (ANSI/VITA 41)
VPX (VITA 46), OpenVPX (VITA 65) and VPX REDI (VITA 48)
Hybrid, custom and semi-custom configurations designed and fabricated in house.

Custom I/O panels can be discretely wired or a PCB can be designed to plug into the host board.
An "empty" enclosure can be provided for any model or select the Model 2100 which is specifically designed for prototyping
Cooling:
NIS specializes in advanced cooling technologies with the ability to cool the maximum heat load allowable per board architecture.
Class 2000: Convection cooling
Class 2100: Conduction cooling
Liquid cooling and additional technologies are available with the use of unique cooling methods and advanced materials. Contact NIS for more details.
Power Systems:
VDC Input
18-32VDC Standard

12V, 24V, 28V, 48V, 72V and 270V  nominal input

VAC Input
110VAC , 220VAC or autoranging

47-440Hz aircraft power support

3-phase power input support

Custom
Custom configurations can be produced in collaboration with parent company Technology Dynamics, Inc.
EMI Filtering
MIL-STD-461 compliant EMI filters produced by sister company Nova Electric are included with all embedded computer products. Custom and semi-custom configurations available.
Voltage Holdup
MIL-STD-704 voltage hold up available as an option
Common Specifications (abbreviated):
The specifications listed are the minimum met by all ATR Chassis. Please visit individual product pages to see which models exceed these specifications.
 Temperature

MIL-STD-810F
Temperature ranges vary by model and if heater option is selected

Humidity

MIL-STD-810F / RTCA/DO-160F

Altitude

MIL-STD-810F, up to 40,000ft (operating)
MIL-STD-810F, up to 60,000ft. (non-operating)

Vibration
Shock
Bench Handling
Transportation
Inclination
EMI/EMC
ESD
Sand/Dust*
Rain*
Grounding
Sealing*

IP 66 minimum (for Class 2100)
*Class 2100 products are a minimum of IP66 rated and will provide additional protection against sand, dust, rain and chemicals.
Applications:
UAV
Fighter Jet
Commercial aircraft
Prop and Turbo prop aircraft
Helicopter
Naval and submarine
Explosion Proof
Law Enforcement / First Responders
Anti-vandal
Outdoor Utilities
Construction, mining, oil/gas exploration